Walks
Our professionally trained employees tailor walks to your pup's special needs, making every walk as unique as your dog!
You'll have peace of mind knowing your pup is being walked by someone who cares
Your pup will be in the safe and familiar surroundings of your neighborhood
You'll have a regular walker who will build a relationship with your pup
Your pup will have a walk tailored to their specific needs, whether they need a potty break, play time, exercise, social interaction, or behavior modification integrated into their walk.
You'll get regular starter and recap messages via email for each and every walk, so you'll always know what's going on with your pup
You'll have flexible scheduling and our rates are the same* whether you have one or two dogs, or whether it's daytime, evenings, or weekends.
Need to reschedule? Just send us an email. We do not charge for cancellations as long as we are given notice by at least 7:00pm the evening before your scheduled walk. If you cancel after 7:00pm the evening before your walk, you may reschedule that walk to avoid any cancellation charges. The rescheduled walk must not be cancelled, and must fall with 7 days of the date of the original walk to avoid cancellation charges. Otherwise, we will have to charge you the full amount for the cancelled walk.
*Please note that there is a 100% surcharge for service on the following holidays: Memorial Day, Independence Day, Labor Day, Thanksgiving Day, Christmas Eve, Christmas Day, New Year's Eve, and New Year's Day.
Something is wrong.

Instagram token error.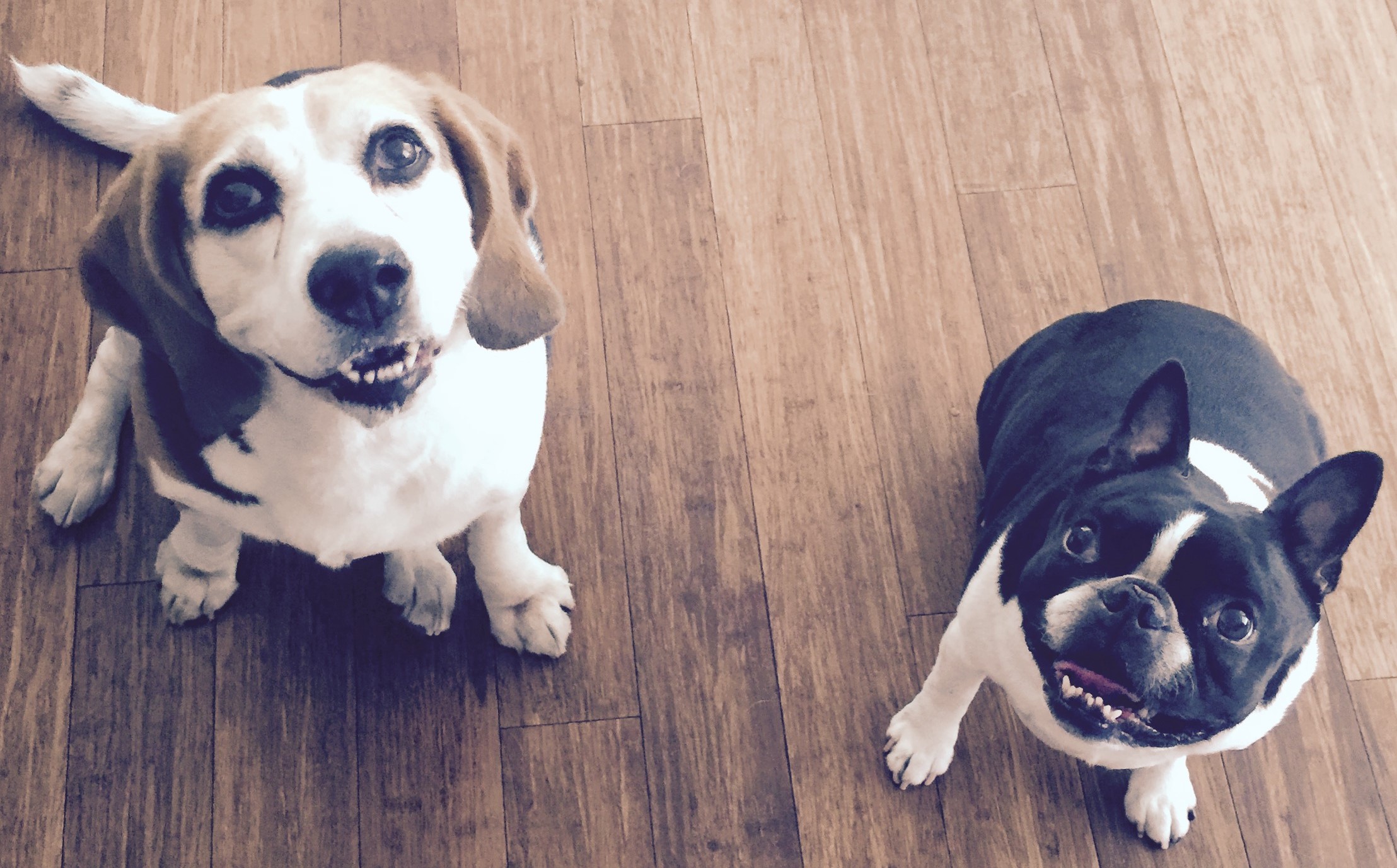 Rates
15 Minute Potty Break: $22.25 (1-2 dogs)
+$5 per additional dog
30 Minute Walk: $28.00
(1-2 dogs)
+$10.00 per additional dog
45 Minute Walk: $41.00 (1-2 dogs)
+$13.00 per additional dog
1 Hour Walk: $54.00 (1-2 dogs)
+$17.50 per additional dog
We do not discriminate against any breed because we believe that each and every dog deserves respect and understanding as sentient beings with their own emotions and choices.