About Us
Puget Sound Puppers believes that dogs deserve respect and understanding as sentient beings with emotions and choices.
Since 2010 we have proudly served the Seattle area pet community through daily walks, private dog training, and training classes. We offer pet care that embraces your pupper's individuality.
We focus on individualized attention, direct communication, and flexible scheduling to keep your pups safe and happy, while giving you freedom and peace of mind.
Each of our team members is extensively trained and is Pet CPR & First AID certified.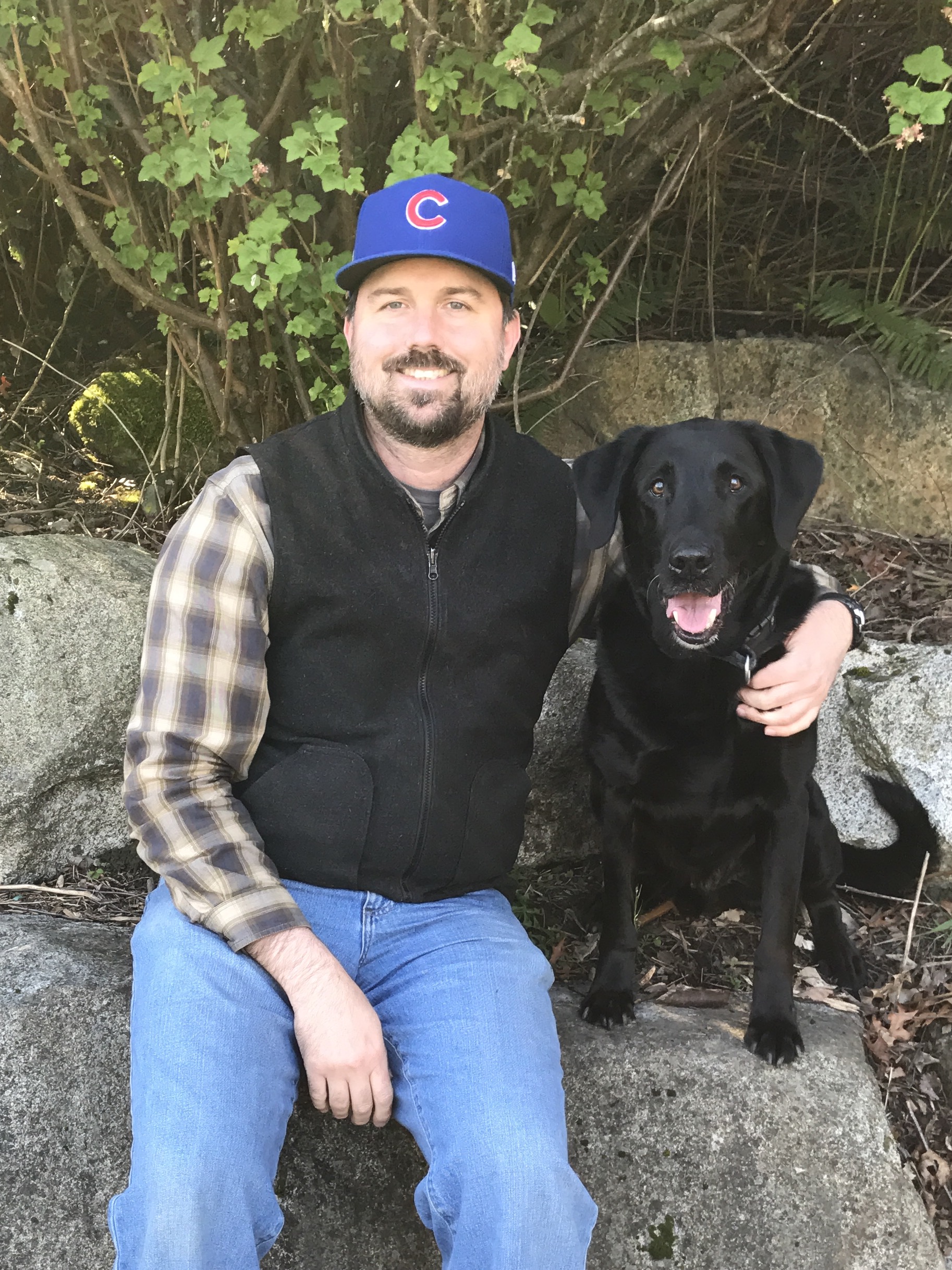 Wesley Hawkins
Owner at PSP | ABCDT | AKC-CGC | APDT
I decided to study dog behavior and training, because I wanted my two-year-old Labrador to behave better. I found the work so fascinating that I started Puget Sound Puppers in 2010 and became a Certified Dog Trainer by the Animal Behavior College (ABCDT) in 2012. Since then, I've enjoyed teaching people how to have a better quality of life with their canine loved ones through the fun, easy, and dog-friendly use of positive reinforcement training.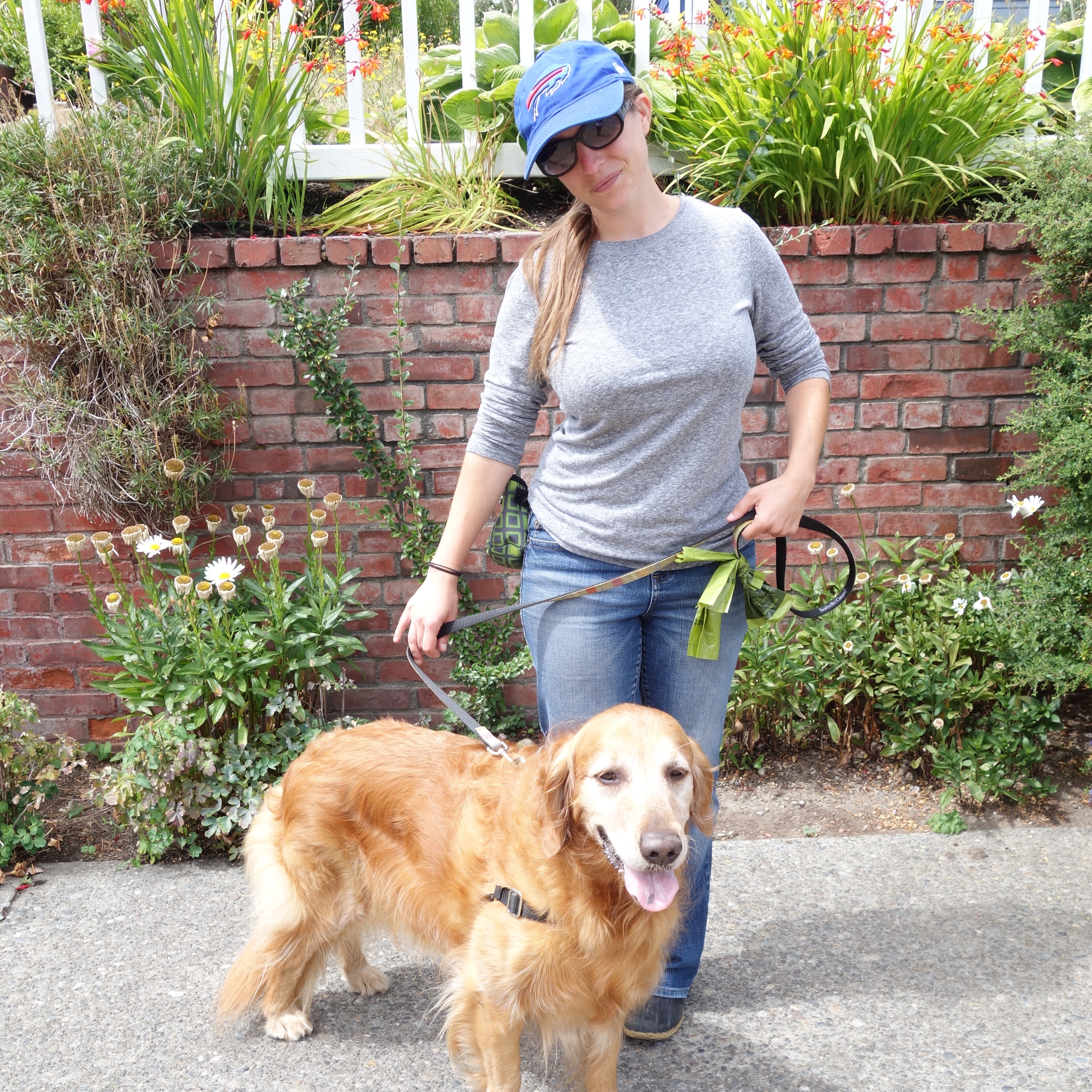 Jaime Volker
Director of Operations
All of our furry friends deserve the best care. I gravitate toward dogs with needs or issues that require extra attention, like pups that pull excessively or are reactive on leash. They certainly require extra energy and patience, but our commitment to one-on-one interactions means that the energy I put into working with my canine friends pays off with noticeably better behavior and an overall more enjoyable experience on both ends of the leash.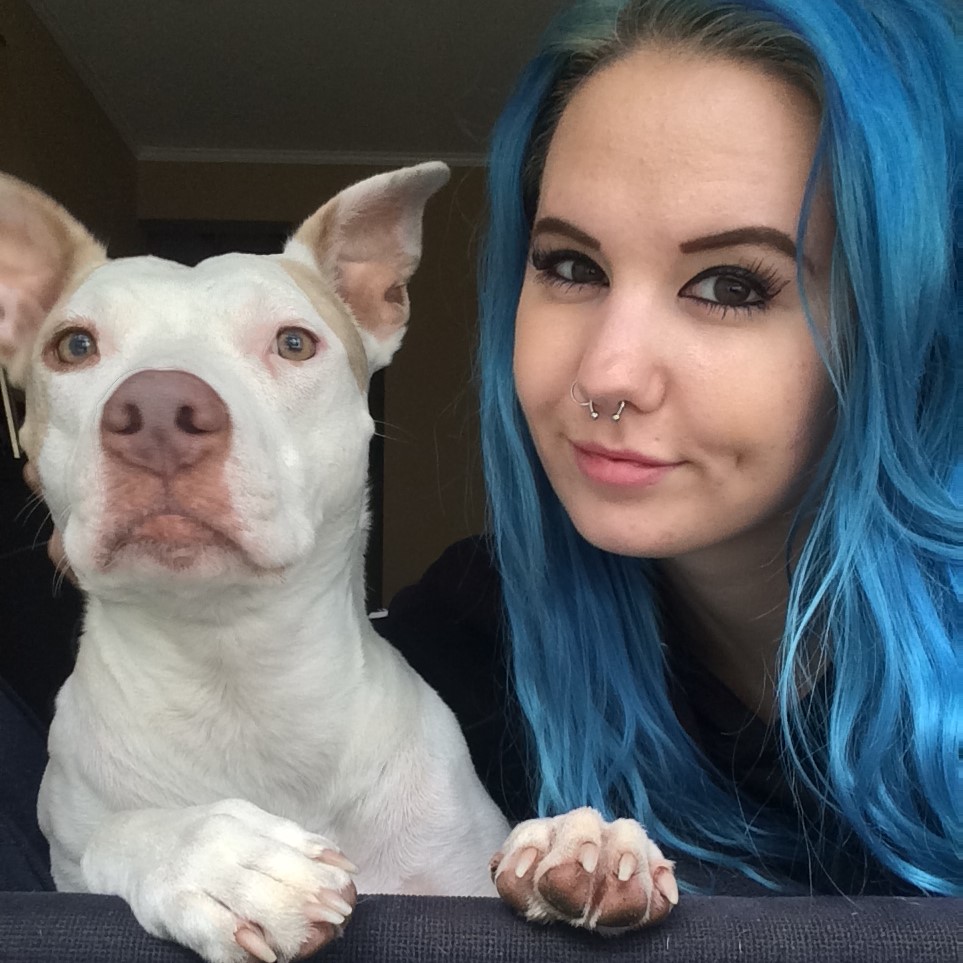 Mariah Whitman
West Seattle Team & Social Media Coordinator
Anyone that has known me knows I have love for all different kinds of animals. I truly care about their happiness and safety in life. I think it's amazing that you can build a connection with them without words. So I couldn't think of anything else I'd love to do as a career more than this. From the very beginning, I've been very impressed with PSP's philosophy on the treatment of our animals, training and professional staff.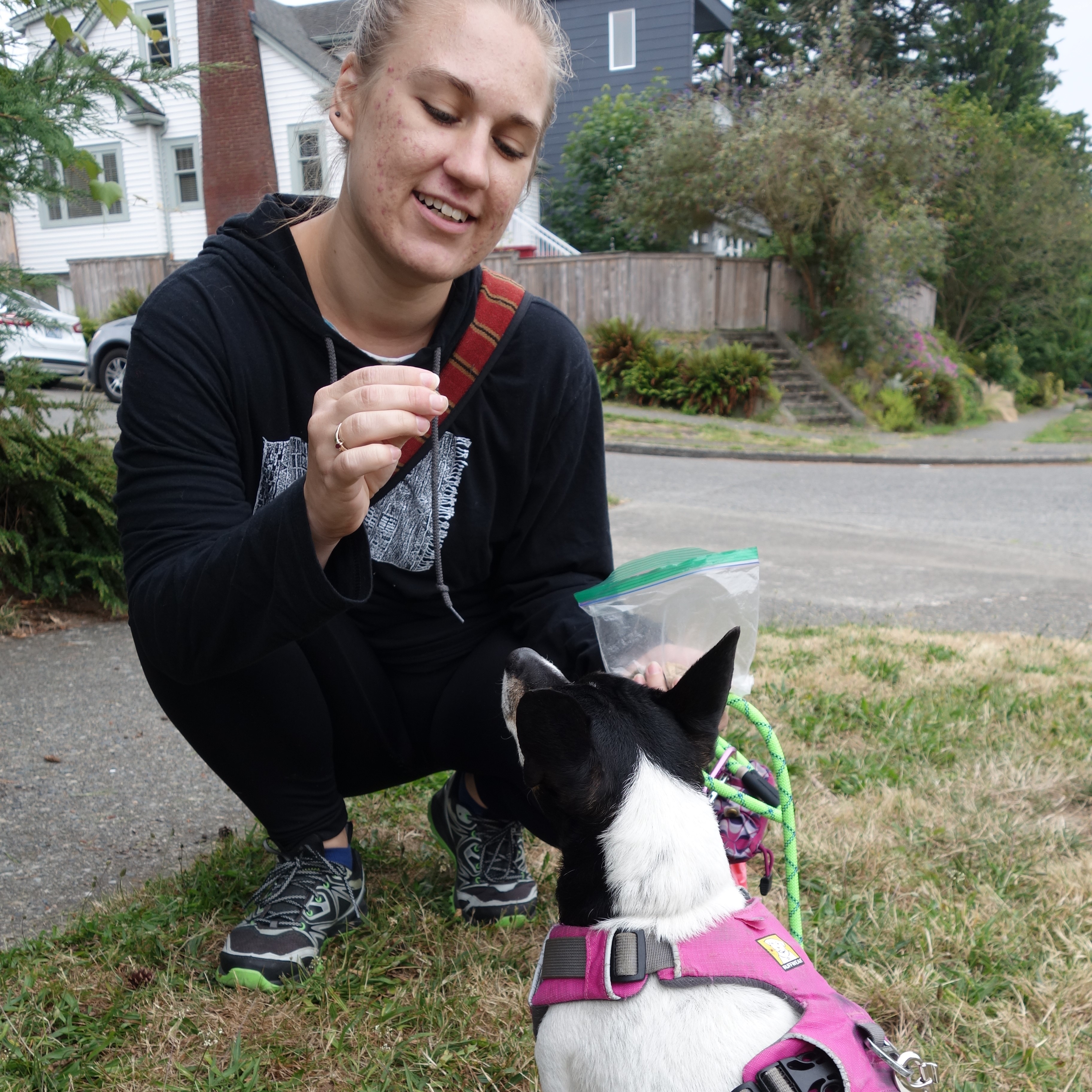 Claire Jones
West Seattle Team
I've had dogs my entire life so working with Puget Sound Puppers is a natural fit! The program is so customized and their attention to detail in dealing with each and every dog individually is inspiring. I love dogs of all kinds, but my favorites are the love bugs!
Elisa Cozad
West Seattle Team
I've always felt a connection to animals, especially dogs. I love to discover the individual personalities of each dog and to build the relationship with the dog as their walker. It's great to spend a portion of my day sharing the outdoors with canine friends. I grew up in Bellingham, WA and then left for adventures in California and Colorado before recently returning to the Northwest. I am excited to be a part of the Puget Sound Puppers community.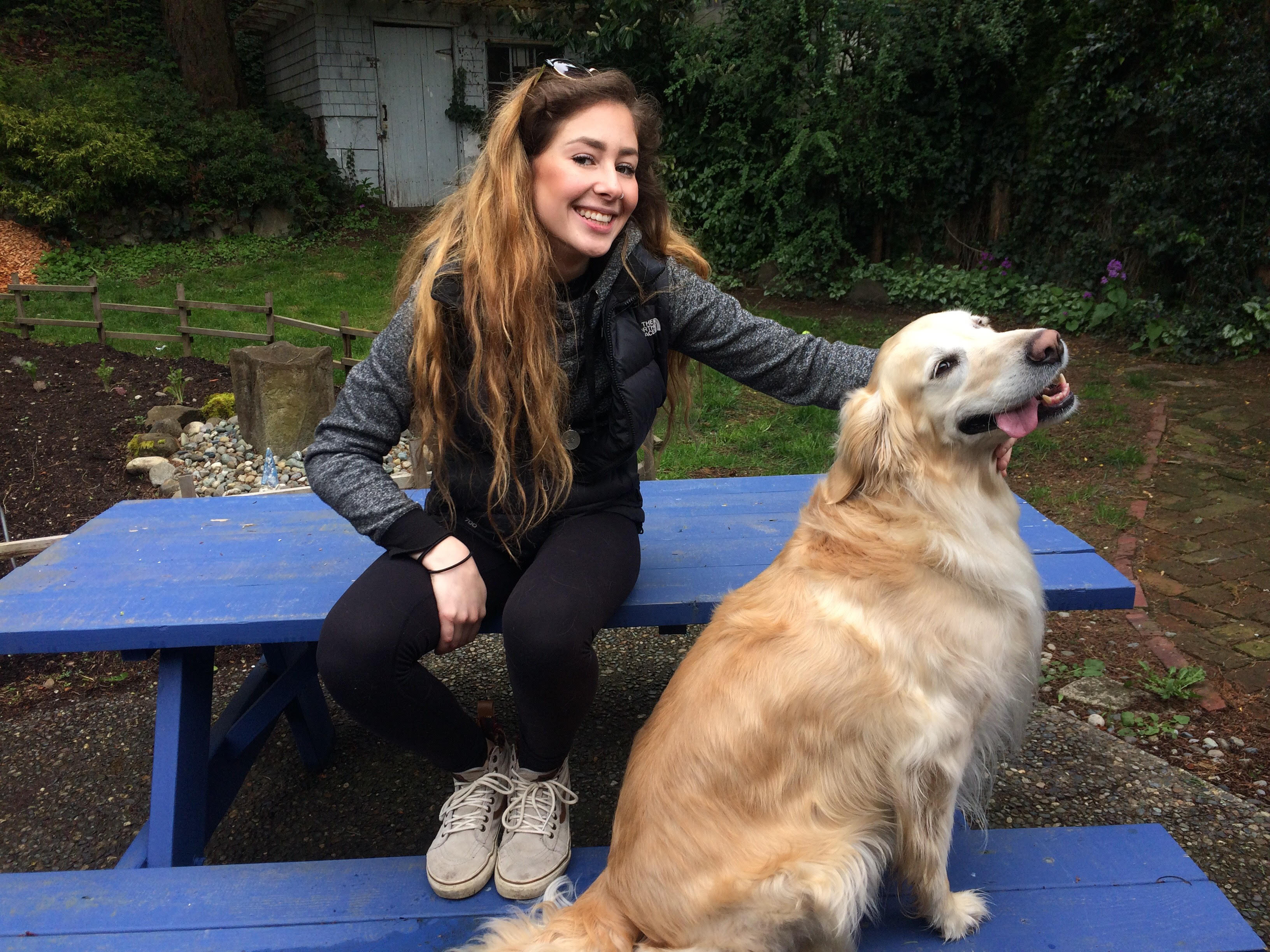 Chloe Jensen
West Seattle Team
I've lived in Seattle my whole life. I've grown up around many animals, especially dogs, and have always adored being around them and caring for them. I love the positive reinforcement training we do here and the attention we pay to detail. I love all breeds, though super-active, playful dogs do have a close spot to my heart. I'm always outside, I love hiking, running, swimming, kayaking, paddle boarding, snowboarding, and I'd love to go on an adventure with a pup by my side!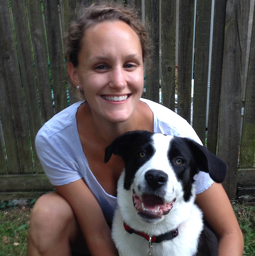 Brie Cheney
North Seattle Team
Originally from Vermont, I grew up with dogs and came from a family of dog lovers. I particularly love big canines, and enjoy the mental and physical aspects of working with dogs. I'm attuned to a dog's individual needs, and I appreciate PSP's ability to tailor our services to meet dogs halfway and give us a chance to foster a one-on-one relationship with each client.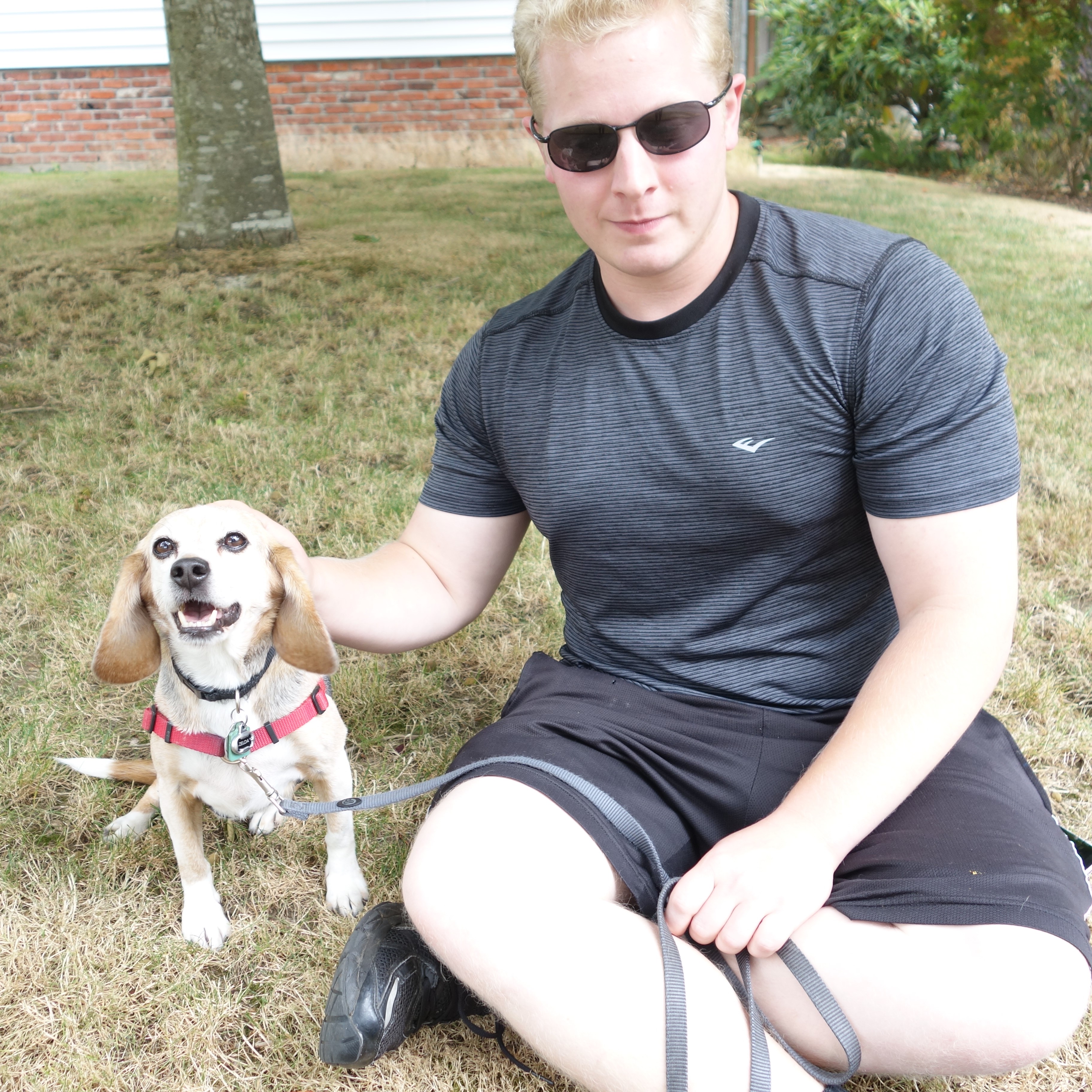 Elliott Briggs
North Seattle Team
Born and raised in Seattle, I have always had a special relationship with dogs. After working as a Behavior Analyst specializing in Applied Behavior Analysis for years, I decided to use my skill set to work with dogs. I love working with powerful breeds, like my own African Mastiff, especially playing tug of war and wrestling with them.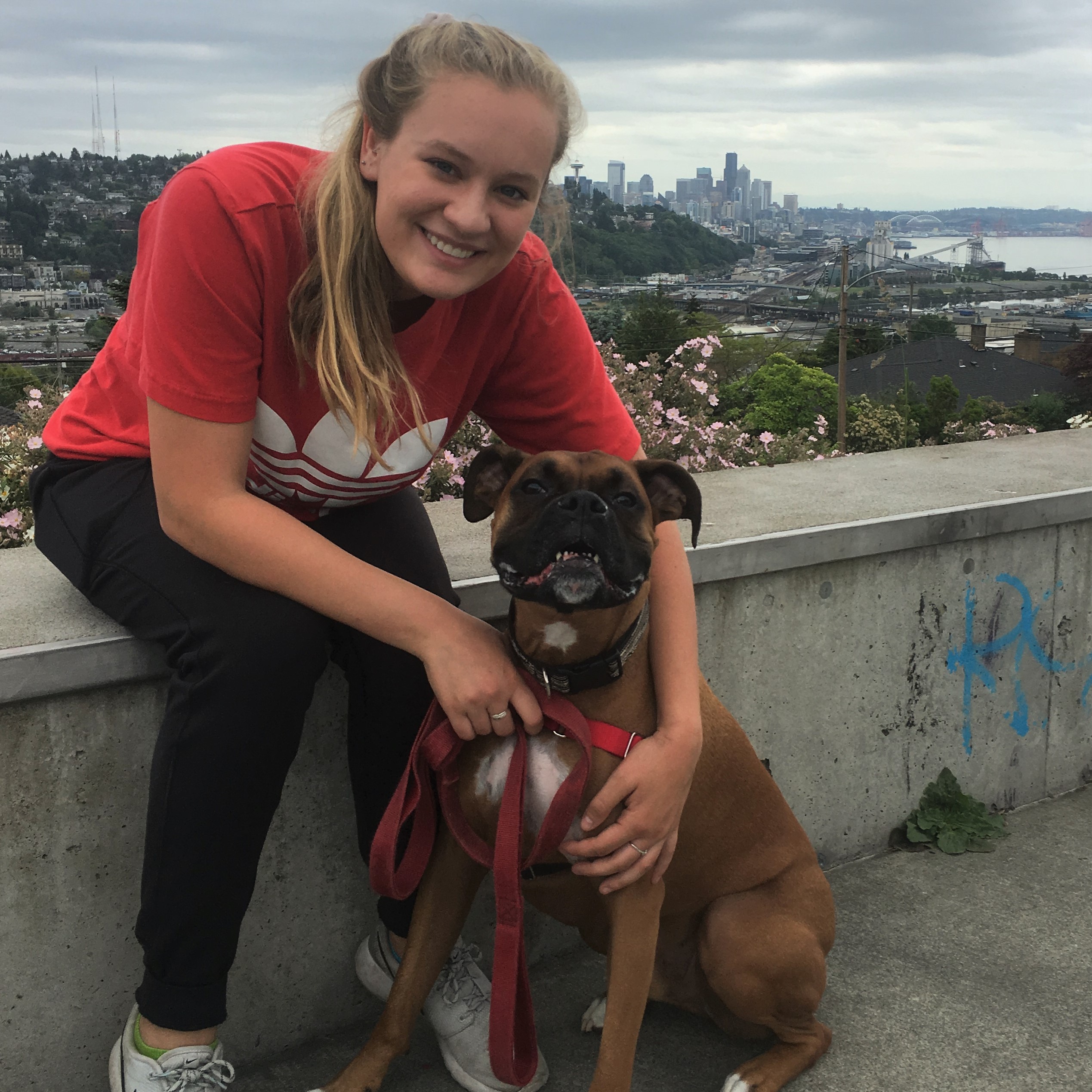 Lauren Nelson
North Seattle Team
Growing up in the rainy Pacific Northwest, I have spent many years hiking and running with my Australian Shepherd and Golden Retriever. Working with PSP is a joy because of the positive training and care we provide for each furry client. I love being able to work with all breeds, shapes and sizes of dogs on a daily basis, and I especially love intelligent and active pups who are excited to learn new things! I have worked in puppy training groups, dog boarding, and veterinary settings in the past, so dog walking with PSP is the perfect fit.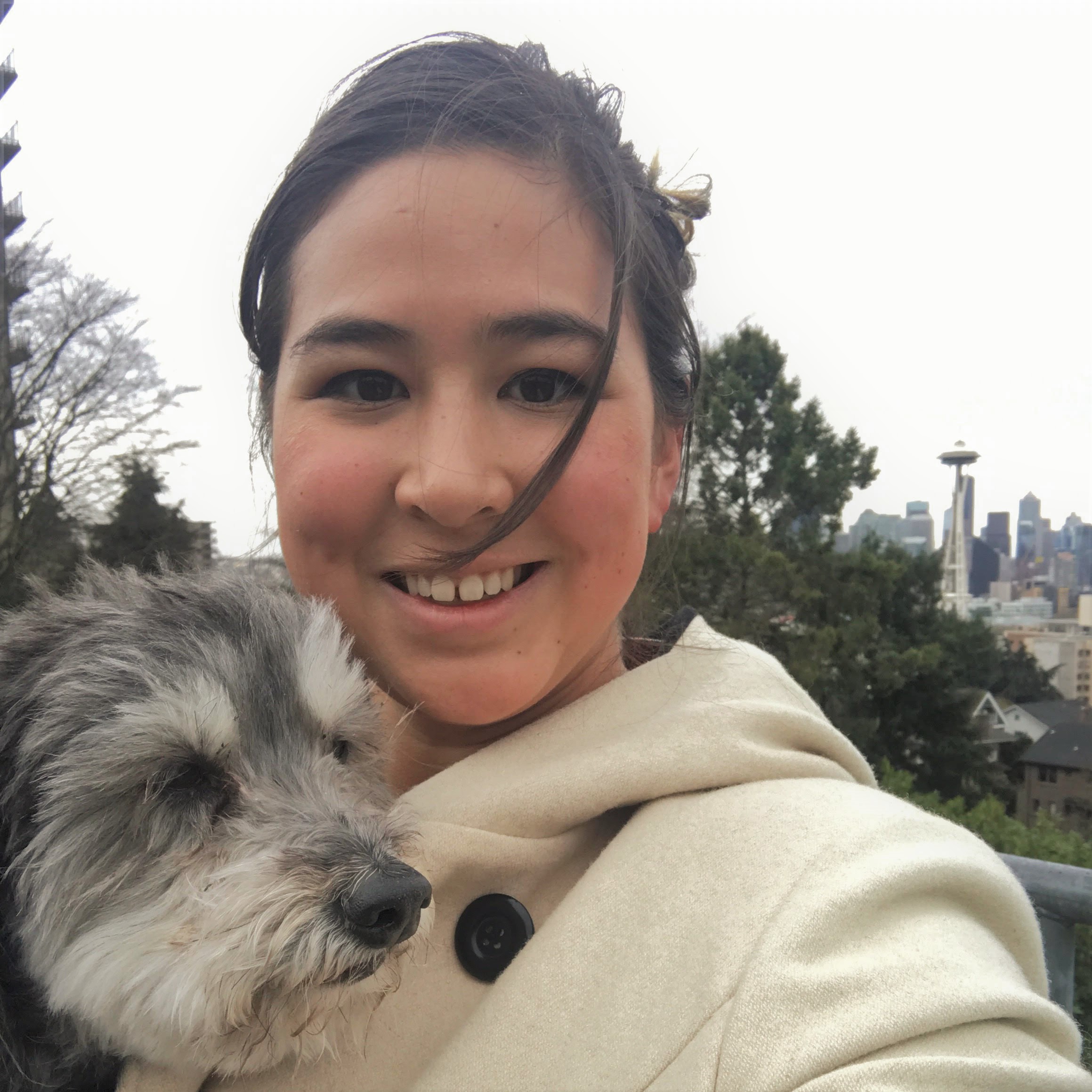 Hana Jensen
North Seattle Team
Seattle native here! I specialize and gravitate towards dogs who are anxious, timid or unsocialized. I enjoy being a voice to advocate for their individualized needs! I've volunteered and fostered all different types of dogs across the puget sound and am genuinely excited to work with your puppers here at PSP!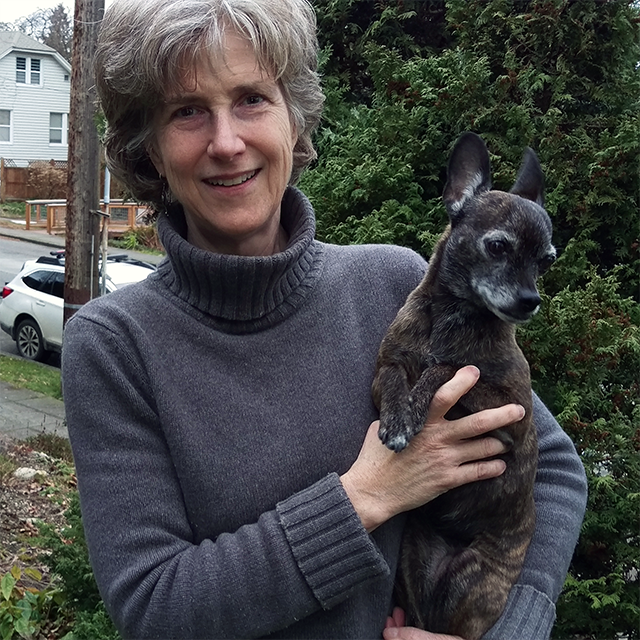 Patty Keeshan
North Seattle Team
Dogs are amazing. They live in the moment, and when we spend time with them we learn to live in the moment too. After working in information technology for years, I opened my own pet care business in 2009. The relationships I built with my clients and furry charges will always be very special to me. I returned to IT in 2015, but couldn't leave pet care completely behind. My part-time work with the caring professionals at Puget Sound Puppers is a pleasure.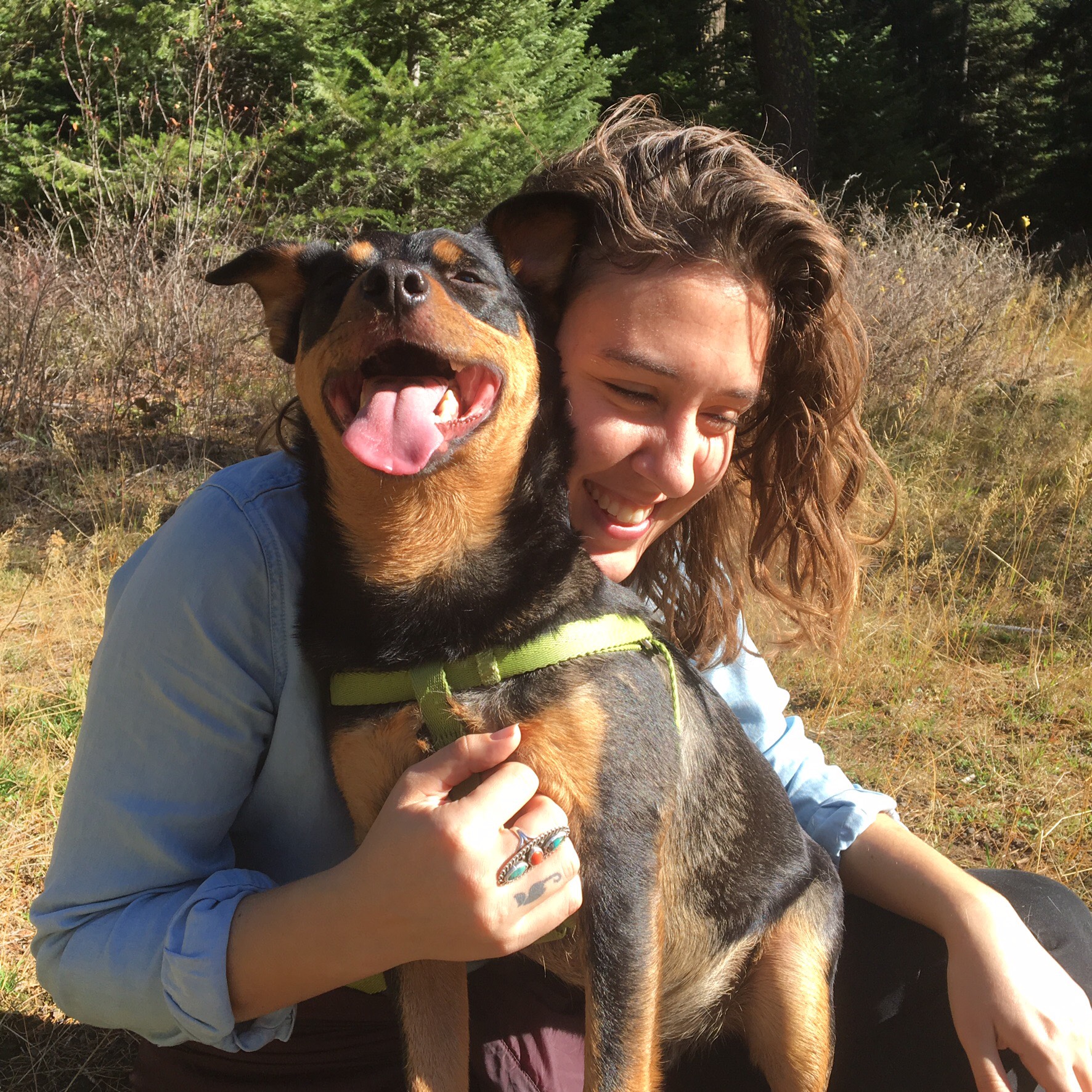 LeAnn Snow
North Seattle Team
My main focus in working with our clientele is the personalized attention to each and every pup entrusted to us. I am pursuing a longterm career goal within the anthrozoological field, studying and transforming the nature of human-animal dynamics. This has started with gaining a Certificate in Applied Animal Behavior through UW and joining the PSP team. The relationships between dogs and people are uniquely special and I strive to foster a connection based on trust, confidence and communication. PSP's values of positive reinforcement and individualized care are keystones to a happy and successful dynamic.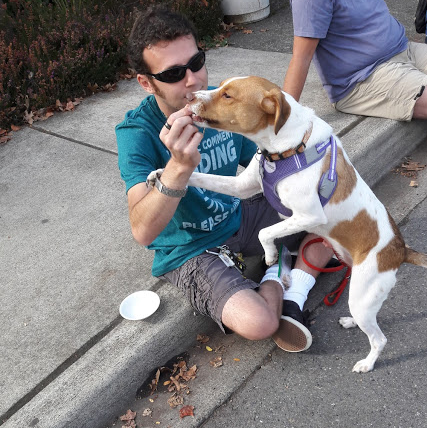 Brandon Bersch
Eastside Team
After pursuing my interest in graphics and media, I followed my path to animal care. Since I have lived with animals all my life, the move to animal care felt seamless. I have spent time volunteering for the Humane Society and Purrfect Pals. For the last year and a half, I worked as a dog counselor at a canine training-day care facility. I enjoy working with dogs and cats of all breeds, sizes, and temperaments, and I look forward working one on one with your pets!